Monopoly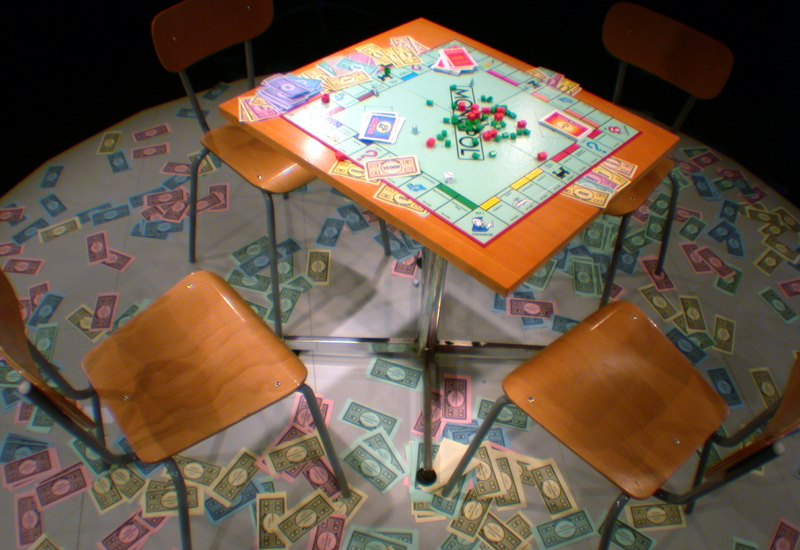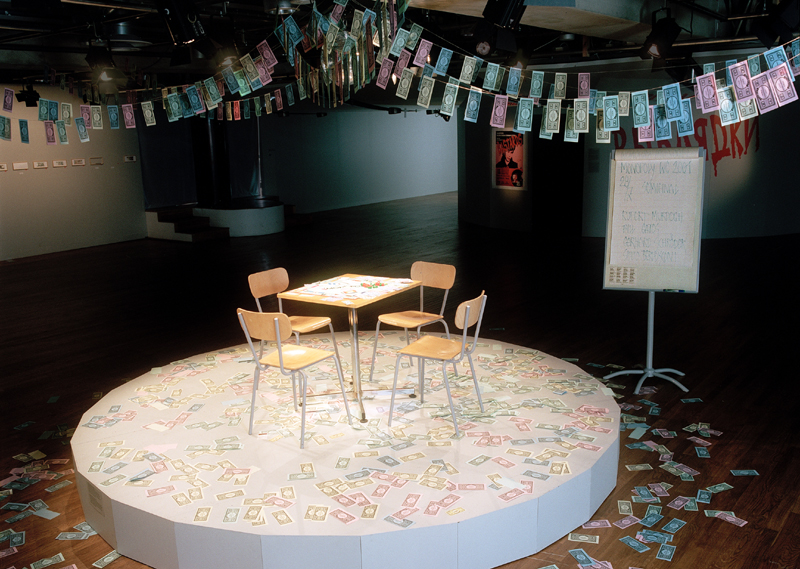 Boardgame, Karin Hansson & Nils Claesson 2001.
In the exhibition "Money – a Commentary on the New Economy", artists from Russia, Scandinavia and the Baltic states made comments upon the idea of money.
The work "Monopoly World Championship 2001" suggests a peaceful solution to the problems that comes with the globalisation of the economy.
In the new economy the winner takes it all. It is not enough to be good, one have to be best. For the international companies the strategy is to get monopoly as fast as possible, then one can dominate the market thanks to ones size. In this process many get hurt and local governments are nothing but bricks in the game. A game where welfare systems and eviroments are destroyed, due to global competition in the form of free trade zones and children workers."Monopoly World Championship 2001" suggests a less painful way of ranking the winners in this global game. In a peaceful monopoly tournament the warriors of the global economy can find out who is the best, with out harming any innocent by their game.
The Monopoly tournament 2001 consisted of 29 rounds, June 19 – July 28.